METAL FABRICATION
Fabrication is the heart of our business.
Our experienced fabricators are some of the highest skilled engineers in the UK, their dedication to the craft and business improvement is an inspiration to our business and forms the backbone of our reputation for engineering excellence.
METAL FABRICATION Service
Our qualifications and accreditations support our growth as a company as we continue to challenge ourselves in progressing as an industry leader in the development of technology and innovation in steel fabrication.
Bespoke Metal Fabrication
We excel in designing bespoke fabrications to suit all budgets. Whether you are looking for a standard or a more elaborate product, CR Steel can get it done efficiently. We will consult with you about your design requirements. We'll advise as necessary and then design, manufacture and fit if required.
Mild Steel, Stainless & Aluminium
Your supply partner for a versatile range of materials, gauges and grades.
With over 30 years experience in the competent fabrication and welding of each.
Precise Welding
All our welders are qualified (coded) to BS EN 9606-1 and capable of welding all grades of steel.  Being coded, we provide proficient welding engineers who have undertaken rigorous training and testing.
CAD Metal Fabrication
We have the expertise to detail for domestic, industrial and agricultural usage. Provide us with the plan, design or even pictures of the type of item you are looking for. Our design team can recreate it in a 3D drawing and provide you with a quote.
ORDER Structural Steel and PRE-FABRICATED Steel ONLINE
Search, filter, size, cut, mitre, drill, weld, finish, price and order now.
Metal Fabricated Products
Steel Frame Fabrication

Design, Construction, Erection
We specialise in structural steel frame fabrication, from design to installation. Our state-of-the-art facilities and expert team deliver quality, precision, and timely service for projects of all sizes. We're committed to sustainability and eco-friendly processes.
Steel Frame Fabrication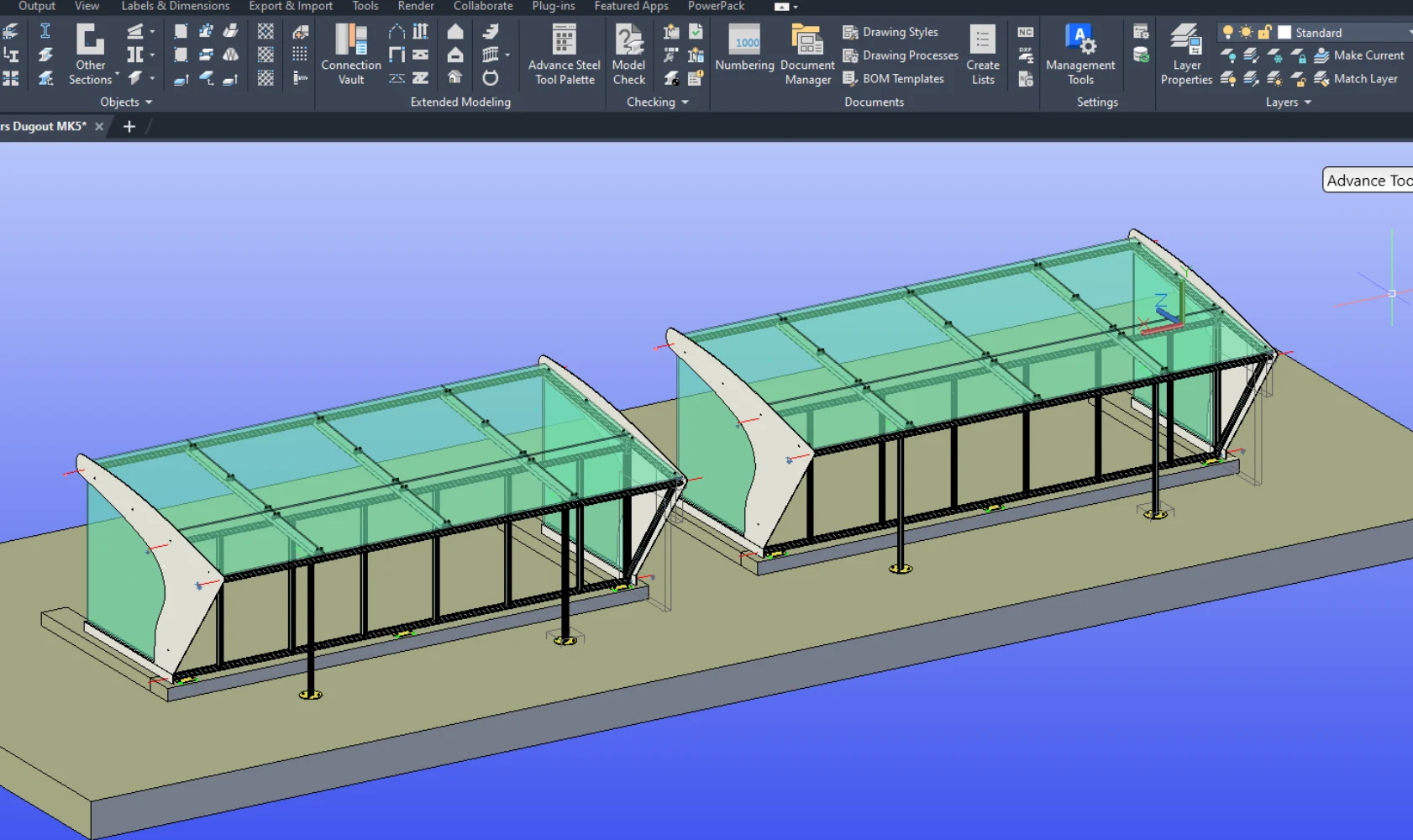 CAD Bespoke Metal Fabrication

CR Steel has an impressive track record when it comes to designing, supplying and installing all types of steelwork fabrications. We can undertake any project whether it's commercial, agricultural or domestic in nature.
We get all our designs and CAD drawings approved by relevant authorities before installation, providing you with the trust required from your metal fabricator.
Computer Aided design
Architectural Metal Fabrication

Balustrades - Railings - Access
Experienced in architectural metal fabrication, including the design and installation of bespoke balustrades and railings in a variety of substrates. Our experienced team works with a variety of metals to create beautiful, functional structures that complement any architectural style.
Architectural Fabrication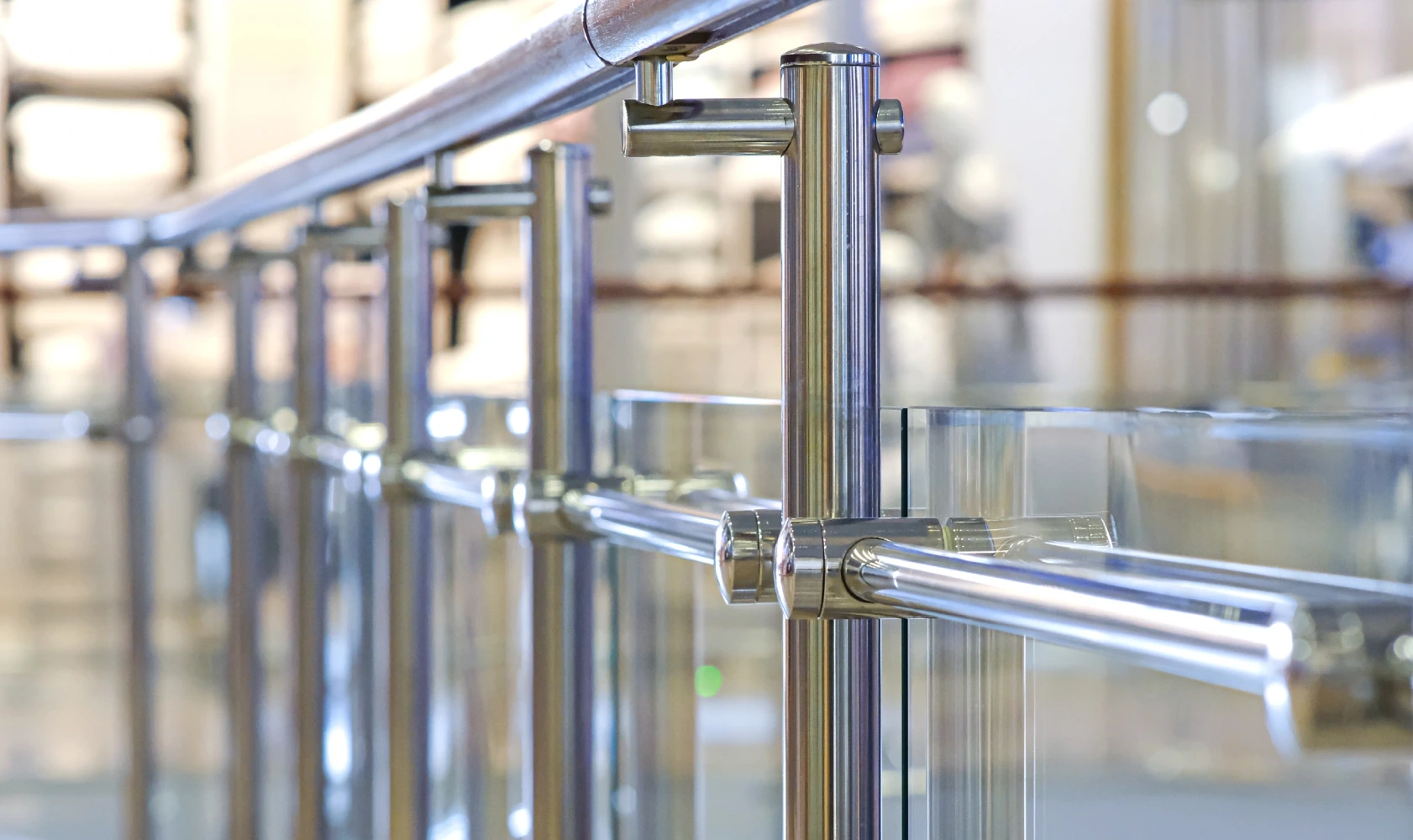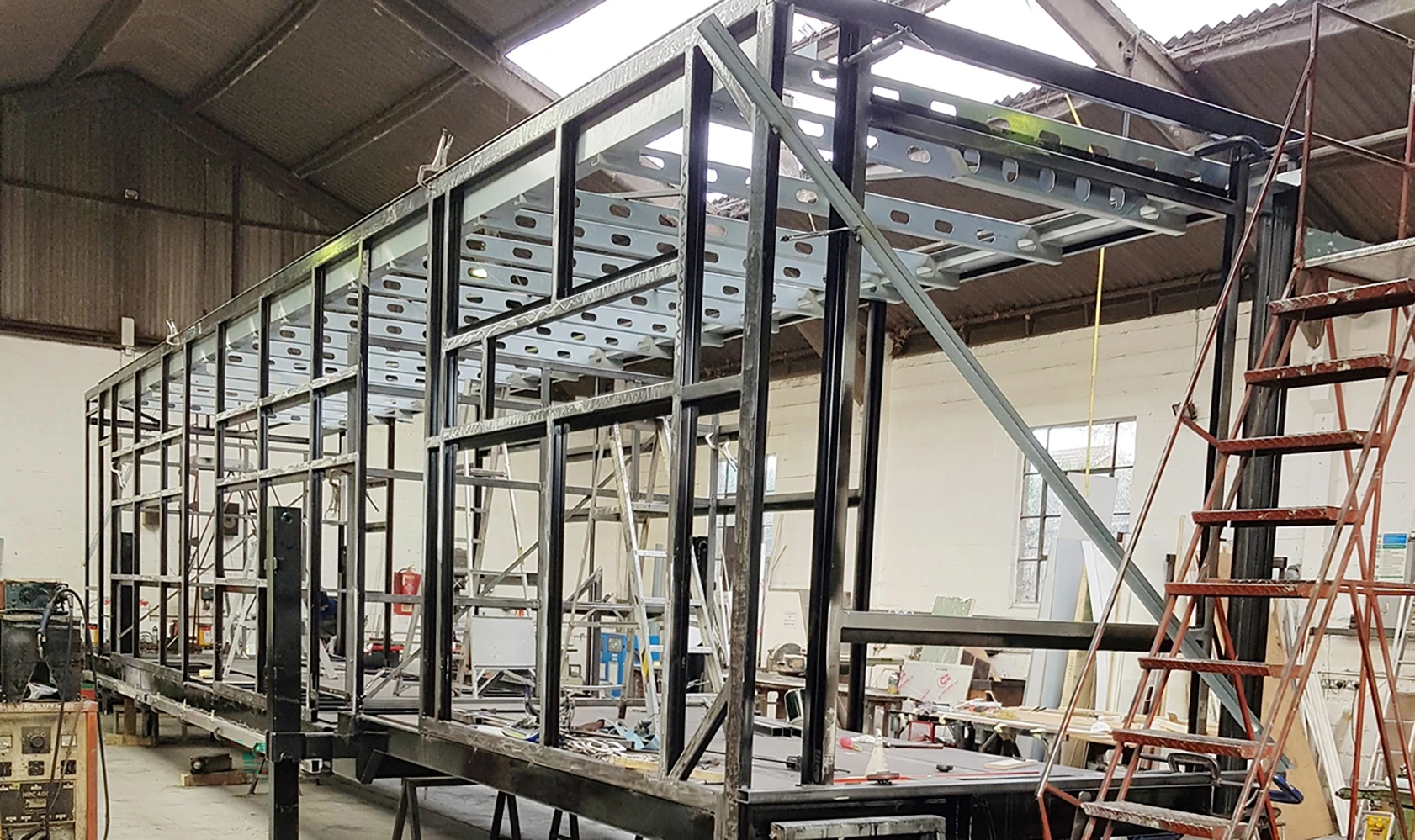 Custom Trailers

Designed and Fabricated to your needs
Our expert team offers design and fabrication services for custom trailers that meet the specific needs of our clients.
From concept to delivery, we take pride in delivering high-quality, durable trailers that are tailored to your unique requirements.
Custom Trailer Manufacture
Accurate Welding

Highly skilled welding services Coded: MIG - TIG - MMA.
We utilise custom made welding tables for the highest level of accuracy.
Our welders are experts in these techniques, delivering precise, high-quality and consistent results that meet industry standards.
Whether you need welding for industrial, commercial, or residential projects, our team has the expertise and experience to get the job done right.
Coded Welding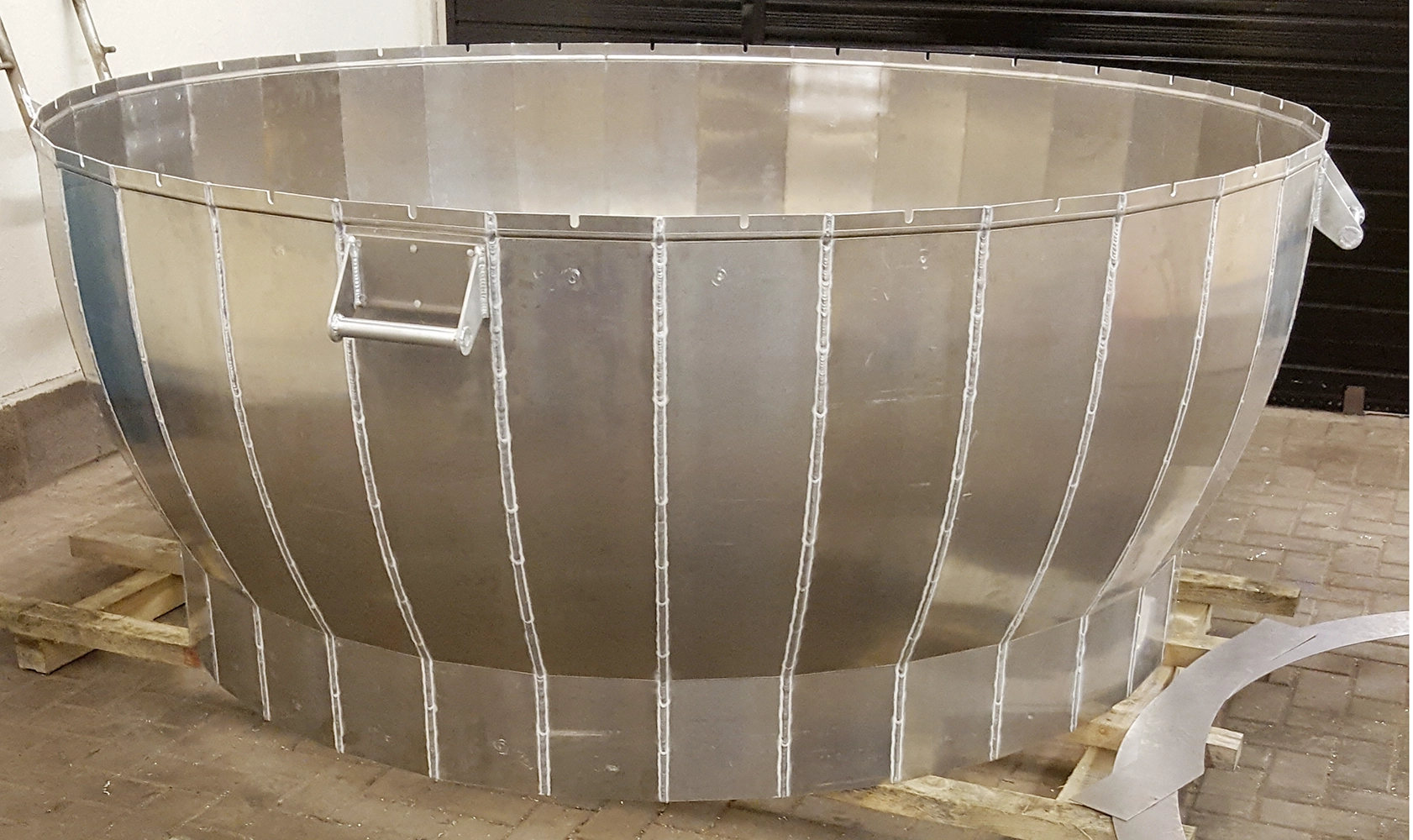 Fabrication for Construction

Structural Steel Design & Erection
We offer fabrication services for construction, providing structural steel design and fabrication. Our expert team delivers customised solutions for a range of construction projects.
From small-scale designs to large-scale constructions. With 30 years of experience and a commitment to quality, we ensure precision and attention to detail in all our fabrication work.
Structural Steel Fabrication
UKAS Certification
Certified to BS EN ISO 9001:2015 and BS EN 1090-1:2009+A1:2011 Execution Class 2 as per BS EN 1090-2:2018 (Factory Production Control and CE/UKCA Marking Structural steelwork)
Better Weld
Specialising in all things Fabrication & Welding. An EAL Accredited Training Centre offering a full range of qualifications from accredited introductory courses to coded welder training and weld tests to BSEN 9606
Implementation of WPQR's and weld test operators in all processes to BSEN 9606.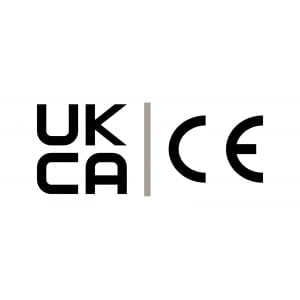 Our Workforce
Our workforce operates within the constraints of our Welding Quality Management System (WQMS) accredited by ISOQAR and approved to BS EN 1090 EXC 2. This enables us to offer a guarantee of quality (CE/UKAS Marking of structural steels).

Please do not hesitate to contact us for all your structural steel, steel building frames and general metal fabrication projects
"Our mission is to deliver exceptional design, on time structural steel delivery, metal fabrication, accurate manufactured products that consistently surpass our customers' standards for quality, service, and value, establishing ourselves as a trusted partner in the industries we serve."
&
"To be known as an employer of choice for skilled metal fabricators and welders and providing interesting and rewarding work in a safe environment"